I have a love of industrial sites - specifically factories, mines, etc - that grew out of an Aesthetic Ideologies seminar in college. The photographs by Charles Sheeler of the Ford River Rouge plant are simply transcendent in the way they elevate America's fascination with early assembly-line factories into images of religious ecstasy; the metal press as an altar, smoke stacks as organ pipes.
I stumbled upon the following images in an interesting fashion. There was an article in the Financial Times about a mining company resuming production in Zimbabwe after the power sharing deal between Mugabe and Tsvangirai. The article combined two of my random interests - Zimbabwe and international mining companies. Why an interest in mining companies? I don't know, perhaps it is because I like how Rio Tinto sounds when you say it out loud (it's an Australian mining conglomerate).
I decided to do a little more research on the company, Mwana Africa, and found some breathtaking images of their mining location in Zimbabwe. It's a fascinating juxstaposition of industrial organized chaos against a verdant mountainous countryside. The bright colors and alternating horizontal and vertical lines remind me a lot of Piet Mondrian's most famous compositions, and specifically "Broadway Boogie Woogie."
A few more pictures of the mine are below, as well as the Mondrian for comparison. The images of Mwana Africa's mining operations can be found on
their investor relations website.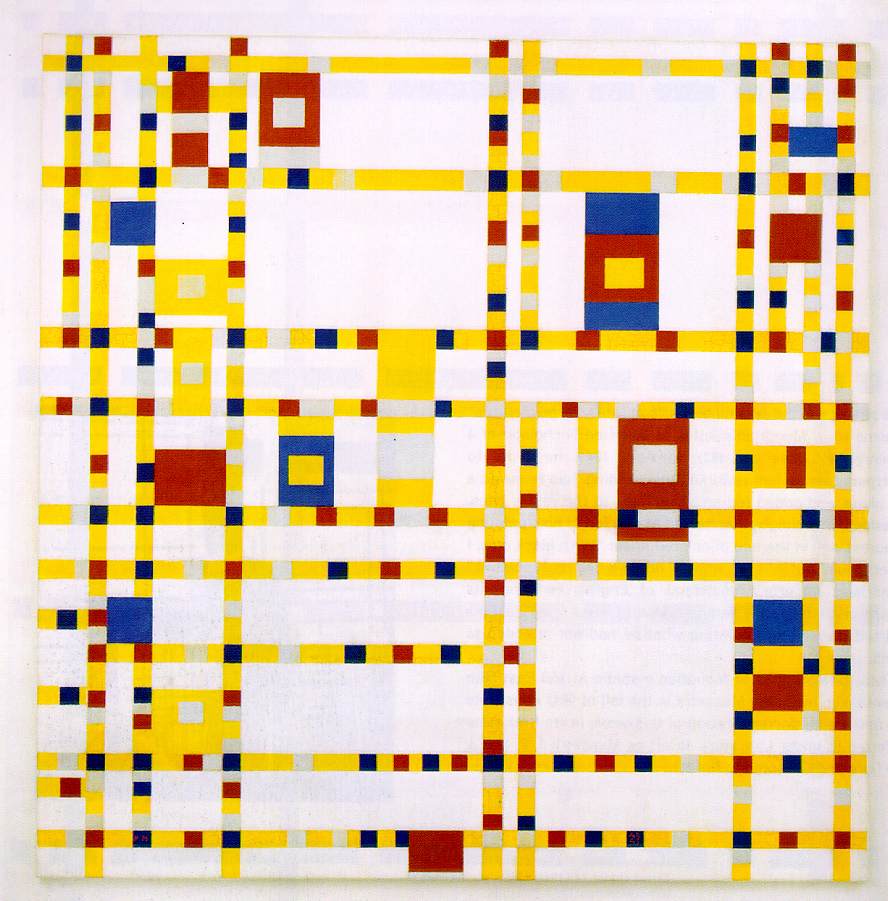 Labels: industrial photography, zimbabwe